Total refrigerated storage and transport capacity worldwide was over 615 million cubic metres in 2018, according to the Global Cold Chain Alliance. Consumer goods are widely transported locally, nationally and globally, heaping pressure on logistics operators to ensure the cold chain remains effective. Why is temperature data logging and analysis crucial to maintaining compliance standards for goods transport and storage?
Demand – and the supply chain – spreading globally
As the world becomes more interconnected through digital applications and eCommerce, distance is no longer the same limiting factor as it once was. It's easy for customers to order meat, medication or other cold-stored stock from anywhere in the world to their front door. This is highlighted through Roy Morgan research showing nearly half of all Australians 14+ purchased something online in an average four week period.
This factor, combined with the increasing population (the Australian Bureau of Statistics shows national population growth rate between 2017-2018 was higher than the US and UK's combined), means perishable goods are now being sourced for more people than ever before. The Australian Food and Grocery Council demonstrated this by tracking the lengths food travelled, from paddock through processing to plate. Their research showed an average quantity of food in Australia moves in and out of refrigeration control 14 times before consumption. This means logistics operators need to optimise processes with accurate and reliable cold chain data logging.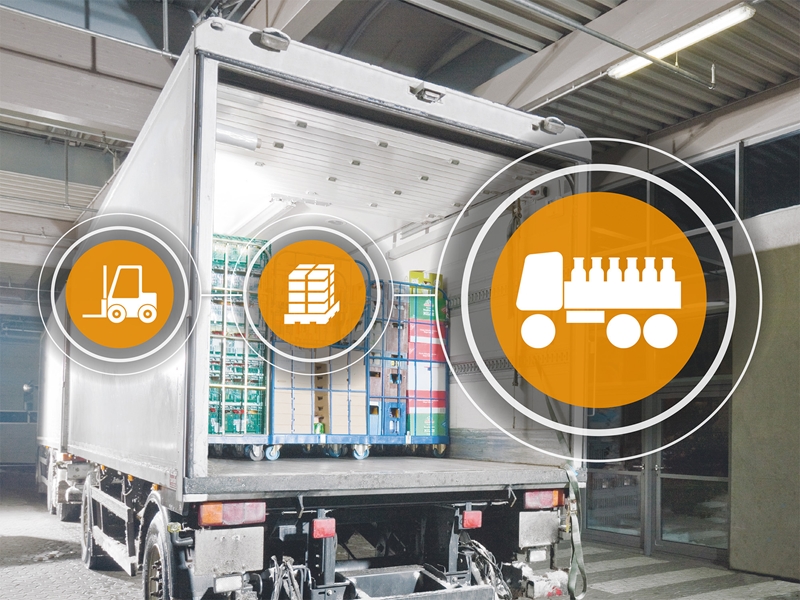 Transporting any perishable goods requires cold chain storage.
Why is data logging essential in cold chain transport and storage?
Cold chain transport and storage reduces the risk of perishable goods becoming spoiled in high temperatures or humidity levels, or through prolonged light exposure. Without the refrigeration technology and data monitoring solutions to check whether transport or storage conditions are appropriate, we wouldn't be able to access a number of items. These include:
Fresh food.
Perishable nutrient products
Medications and vaccines.
Flowers and plants.
Artwork or other sensitive cultural objects.
Data logging is crucial in getting these goods from A to B as it allows operators to ensure all transport and storage conditions stay within quality-compliant environmental conditions. A data logger should also be able to alert individuals when a refrigerator or freezer falls outside of acceptable temperature parameters. Then the issue can be addressed (by fixing the equipment or moving the stock to other cold storage) before it compromises any goods.
What temperature logging solutions best suit cold chain logistics?
Intuitive digital temperature monitoring instruments are as vital an asset to logistics operators as cold storage units or transport. Best-in-class solutions give users peace of mind that merchandise will arrive at its destination in line with all safety and quality compliance regulations. Testo's temperature monitoring instruments tick each box along the cold chain.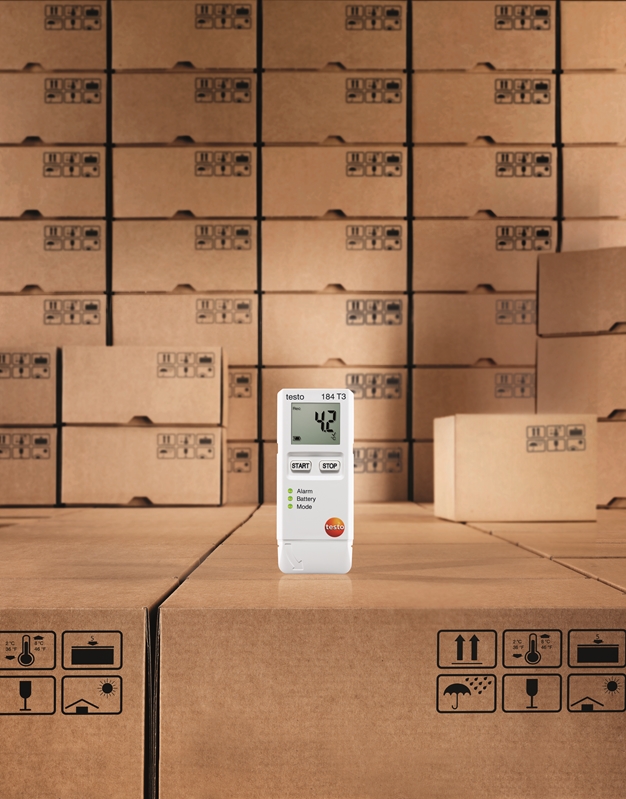 Testo's 184 T3 is ideal for reliable ongoing temperature monitoring.
The testo 184 T3 temperature data logger
This instrument offers unlimited operating time for long-haul trips, monitoring cold chain transport compliant with standards such as GxP, 21 CFR Part 11, HACCP and EN 12830. Testo's 184 T3 also automatically creates a PDF report with all journey temperatures after connecting to a computer, meaning users have quick access to all operational data.
Testo's 104-IR infrared and probe thermometer
This two-in-one integrated probe and laser thermometer allows operators to instantly measure and record core and surface temperature data of stored goods. This further ensures perishable goods are safety compliant beyond what storage air temperature shows. Waterproof housing makes it the ideal instrument for outdoor applications. It's also portable enough to be carried for spot quality checks.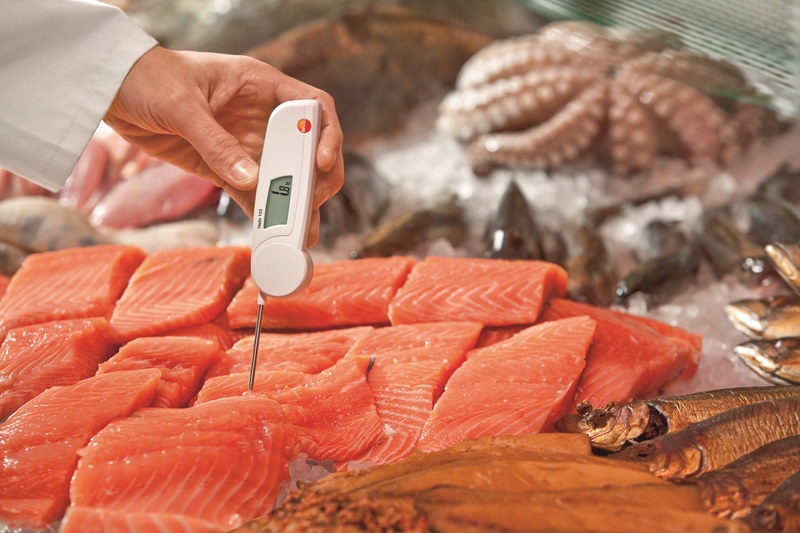 The testo 103 makes checking food temperatures seamless.
The testo 103 mini folding thermometer
Testo's 11cm folding thermometer is the smallest temperature measurement instrument in its class, making it perfect for ensuring food is within decisive safety parameters. The thin probe piece means smaller visual blemishes, while the sensor is still designed with resilience to meet the demands of continual testing day-in, day-out.
Testo's Saveris 2 refrigerator monitoring set
The testo Saveris 2 set offers logistics operators a total solution for logging temperature data and monitoring for safety or quality compliance breaches. Reliable and convenient insight into storage conditions comes from one central element; the smart alerts system. Testo's Saveris 2 automatically alerts users via email or text message when temperatures hit critical levels. This not only reduces the risk of compromised goods, it also reduces the instances of false alarms requiring users to check on stock.
The full testo Saveris 2 kit comes equipped with two ribbon cables temperature probes and a pair of temperature simulation flasks for filling with a buffer for simultaneous applications. Logistics operators won't need to look at another solution again.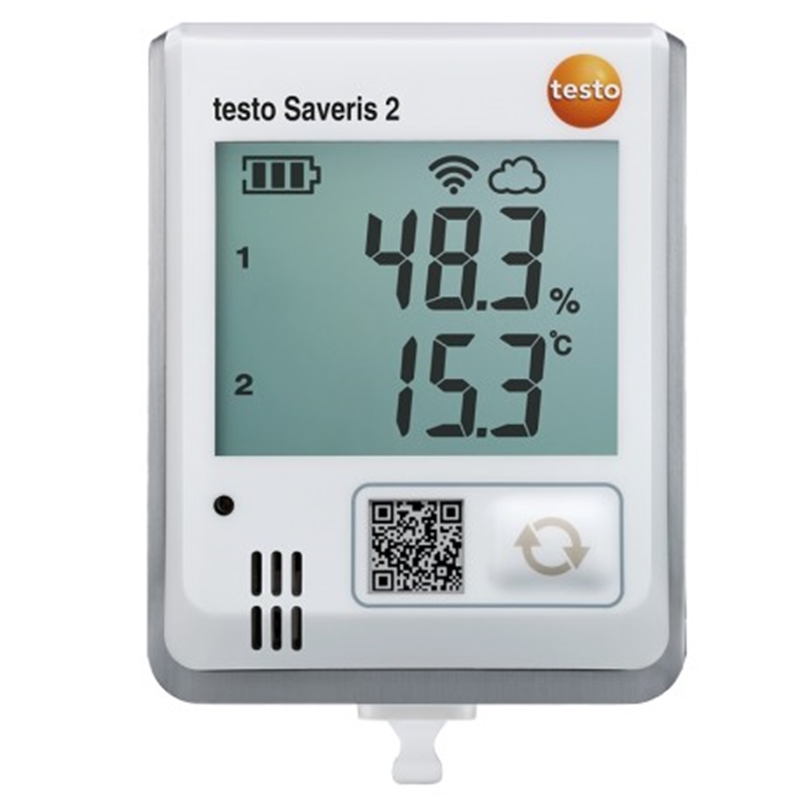 The testo Saveris 2 kit offers a comprehensive data logging and reporting solution.
The testo 174 T mini temperature data logger
This temperature monitoring instrument is designed for simple and effective mass data logging. Capable of storing up to 16,000 readings in a single unit, this is the ultimate solution for hands off temperature recording. The large and easy-to-read display means users just need a glance to ensure cold chain transport and storage conditions are optimal.
For more guidance or solutions on approaching the mounting challenges facing cold chain goods transport and storage, contact the Testo Australia team today.
Please follow and like us: