Now that Testo has introduced its new range of thermal imagers, many HVAC professionals across the nation may be interested in updating their existing equipment or investing in their first device. With four options to choose from, the only challenge is: Which of the new family is right for me?
While all of the new devices – the testo 865, 868, 871 and 872 – are capable of most thermal imaging tasks HVAC technicians require, there are additional features available in the more premium options.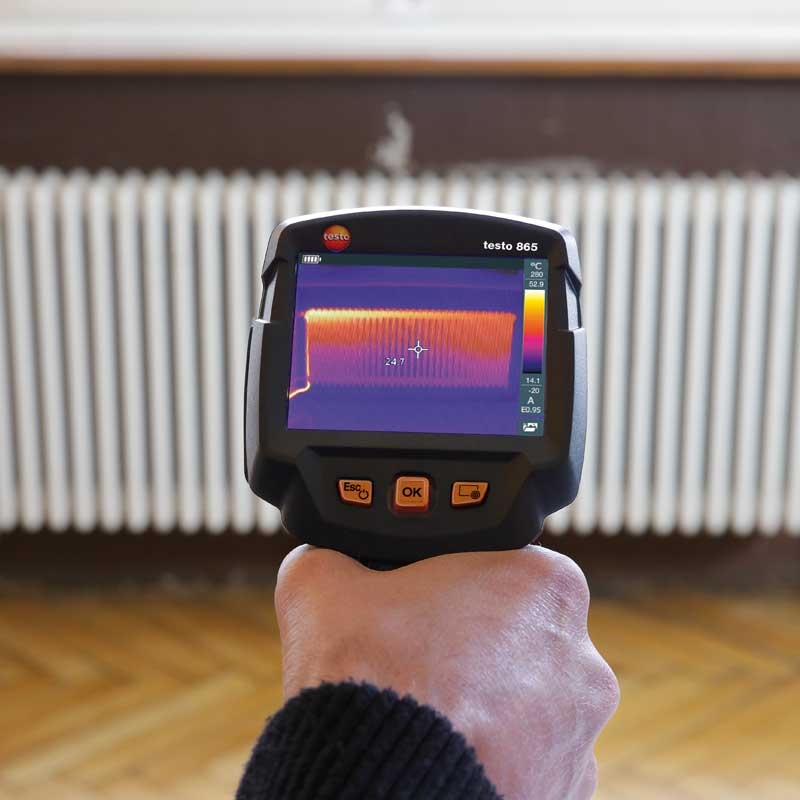 testo 865 – an ideal entry-level option
For those who require just the core functionality in their thermal imager, the testo 865 stands out for its unbeatable price-performance ratio. Despite the reduced feature set, the 865 doesn't sacrifice image quality – resolution reaches 320 x 240 pixels with SuperResolution enabled. Automatic recognition of hot and cold spots makes for an incredibly easy-to-use device, sturdy enough to withstand daily use without compromises.
testo 868 – expanding the feature set
For technicians looking at a more robust thermal imaging solution, the testo 868 takes the core features of the 865 and builds on them. While the resolution remains the same, connectivity with the new testo Thermography app for iOS and Android smart devices introduces a second display for the device. An integrated digital camera allows users to capture the thermal imagery on screen, while testo ScaleAssist presents comparable images in building thermography, and e-Assist offers automatic determination of emissivity.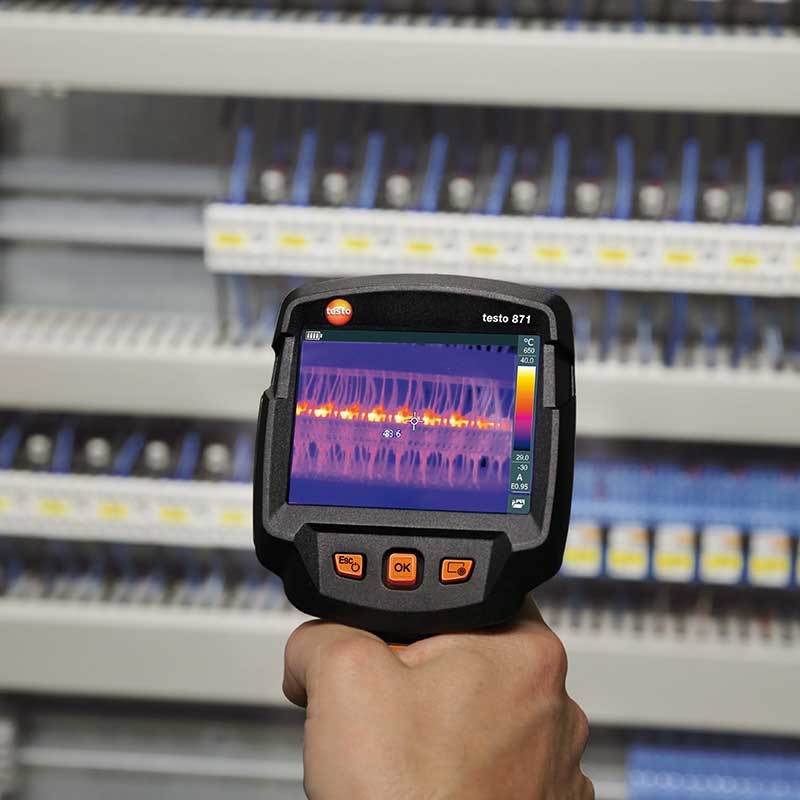 testo 871 – higher resolution, better results
Stepping the display resolution up to 480 x 360 pixels (with SmartResolution), the 871 offers more accurate hot and cold measurement data for HVAC technicians. Thermal sensitivity is improved compared to both the 865 and 868 at an impressive 90 mK. Also, connectivity with other Testo products is offered in the 871 – measurement data is easily transferred wirelessly from the testo 770-3 clamp meter and the testo 605i humidity measuring instrument.
testo 872 – the premium thermal imager
For the best performance in a thermal imager, the 872 is the only choice. Including or improving on all the functionality of the previous three devices, the 872 features unparalleled image resolution (up to 640 x 480 pixels), and the best thermal sensitivity level we offer – 60 mK. The integrated camera benefits from a digital laser marker, making all measurements as possible.
Whether you're in the market for the core features of the 865 or are stepping up to the performance of the 872, Testo has the right thermal imager for you.