For HVAC professionals, the ability to visualise the situation you are facing can make a huge difference. Knowing precisely where to start when working on a heating and air conditioning system can save time and effort, meaning you can provide a faster service to customers.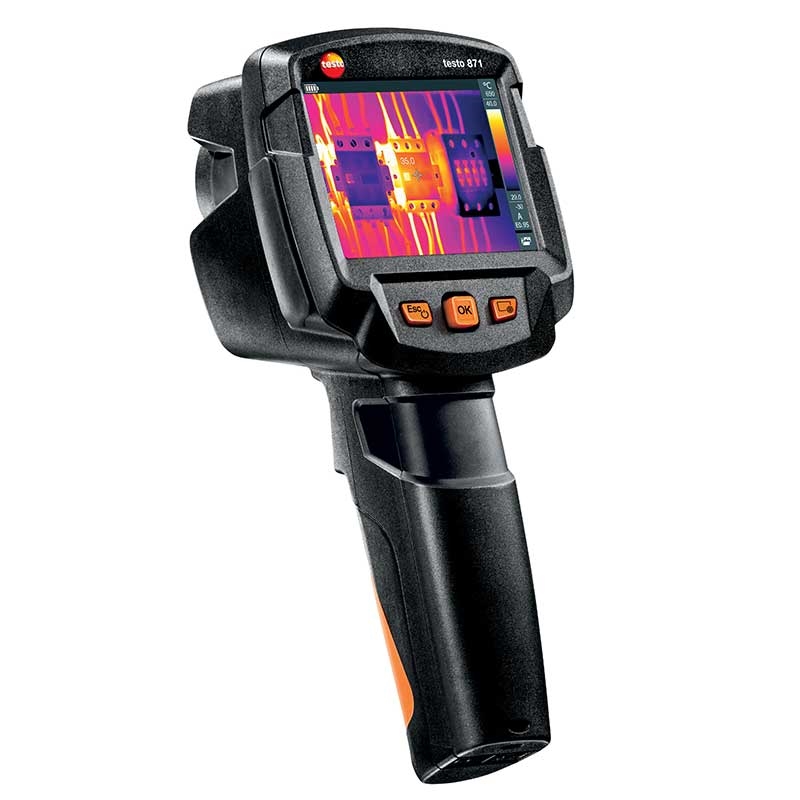 With that in mind, a valuable addition to an HVAC technicians toolkit is a thermal imager. Testo has included these devices in its range of measurement tools for some time; however, we are pleased to announce a whole new range of excellent thermal imagery tools.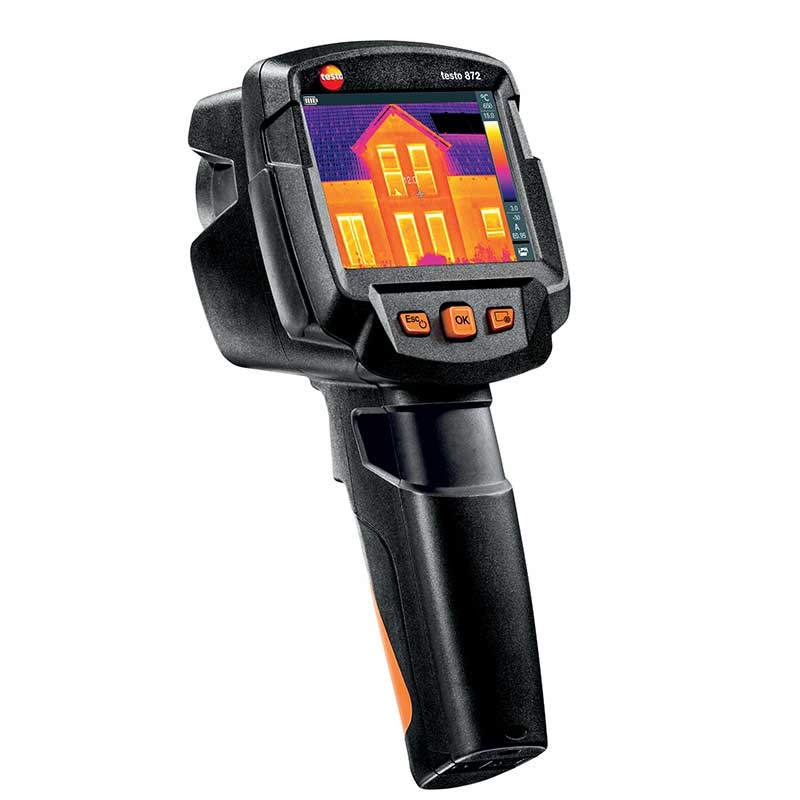 Taking advantage of the newest innovations
Technology in the HVAC equipment space – like any other industry – moves quickly. It's in recognition of this evolution that Testo has introduced four new thermal imager models to our lineup – the testo 865, 868, 871 and 872.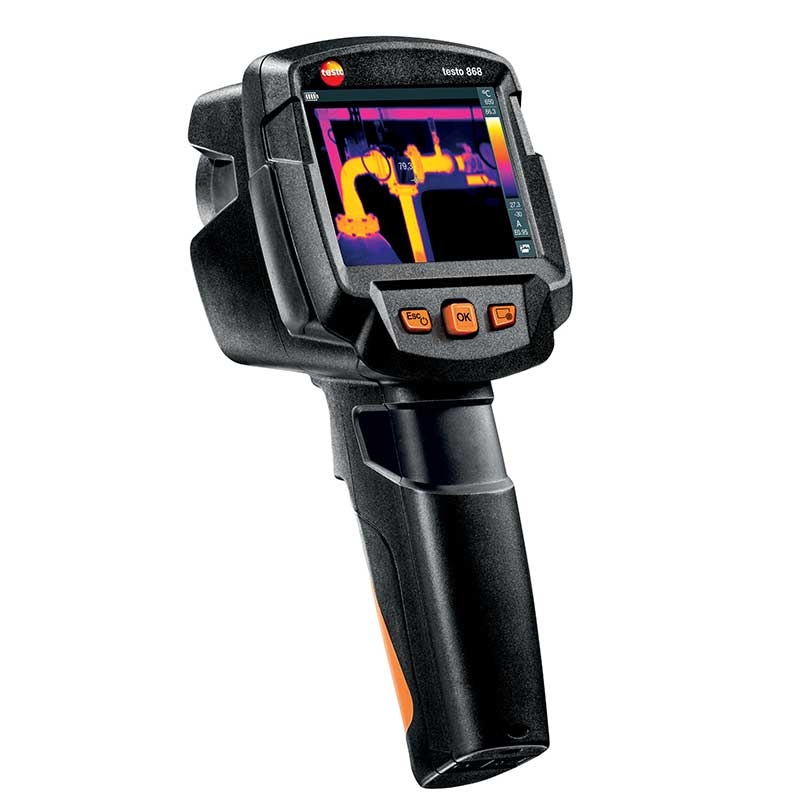 Both the 865 and 868 models feature standard infrared resolution of 160 x 120 pixels, with testo SuperResolution doubling that display capacity to 320 x 240 pixels. The testo 871 offers a leap in standard resolution to 240 x 180 pixels (480 x 360 pixels in SuperResolution), while the 872 delivers the optimal performance of 320 x 240 pixels (640 x 480 in SuperResolution – the highest pixel density we offer).
For greater precision, the testo 868, 871 and 872 feature adaptive temperature scale and colouring of thermal images. testo ScaleAssist adjusts the colour distribution to the interior and exterior of the object being measured and the temperature difference between them, eliminating incorrect data due to thermal insulation of a building.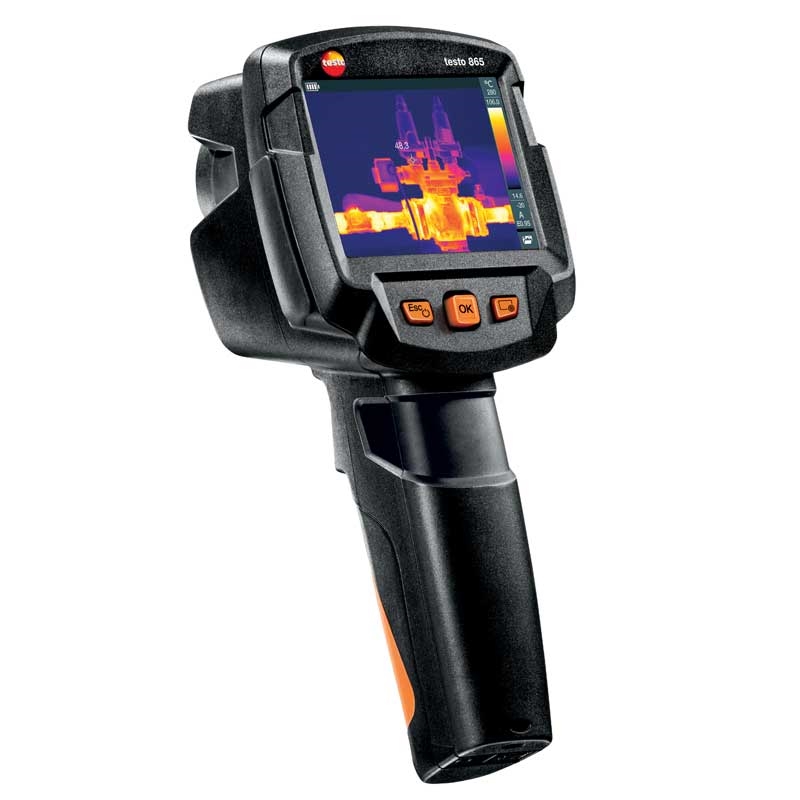 Second screen functionality with the testo Thermography app
Testo has a history of including digital connectivity in its measuring devices, and with the new line of thermal imagers we are also introducing the test Thermography app, available for both iOS and Android. Compatible with the 868, 871 and 872, the app allows your smartphone or tablet to become a second display for viewing your thermal images, while also functioning as a remote control. As with our suite of Smart Probes apps, the testo Thermography app allows you to create and send compact reports on site, and easily save them online.
Whether you have never had a thermal imager in your toolkit before or are looking to upgrade to the most modern solution available, there's never been a better time to visit Testo. Offering unparalleled performance, the new range of thermal imagers is designed to improve the workflow of HVAC technicians without breaking the bank.