Refrigerant monitoring is the cornerstone of refrigeration technicians' roles. Without accurate insight into high/low side pressures, temperature and other operational data, workers have no way of knowing if refrigeration technology is working effectively.
Why is testing refrigeration equipment important?
From pharmaceutical production to food preparation and storage, businesses nationwide rely on refrigeration equipment to maintain required temperatures. Food Safety Standards Australia specifies that businesses storing, transporting or preparing potentially hazardous foods must have a temperature testing solution. These are foods susceptible to bacterial build up outside of appropriate conditions, such as dairy products, meat and fish. Without refrigeration equipment testing, operators could sell compromised foods to consumers, which can lead to legal repercussions.
Testo's Smart Probe Refrigeration set offers advanced equipment testing.
Pharmaceutical operations have similar requirements to test refrigeration equipment regularly. Many medicinal and healthcare products need to be chilled to work properly. If technicians don't regularly monitor the conditions of stored or transported pharmaceutical goods, temperatures could alter, compromising entire batches of medications. This is not only hazardous to consumers, but also costly for operators.
Operators need peace of mind that their commercial fridges are working as they should be. Many business owners can't achieve this certainty without access to technical expertise and refrigerant testing solutions such as Testo's Smart Probes Refrigeration set.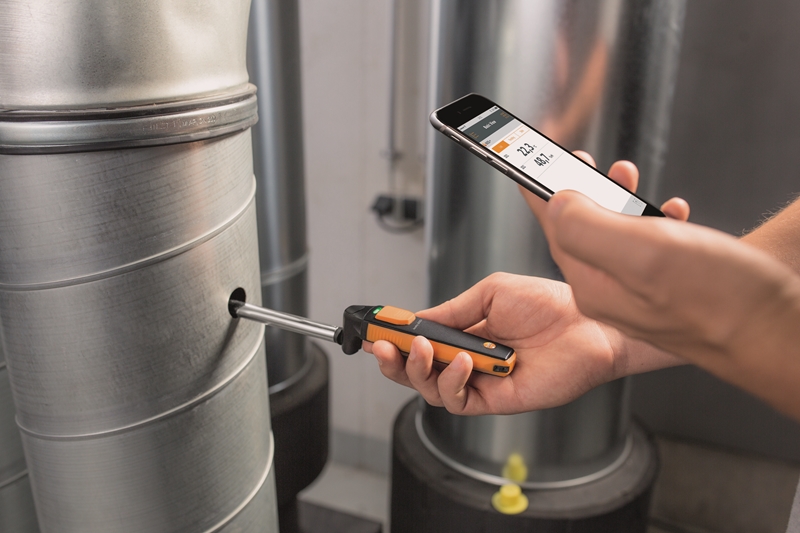 Three features of the testo Smart Probes that helps technicians
Testo's Smart Probes Refrigeration set is a total solution for checking, servicing and troubleshooting refrigeration systems through the equipment's life cycle. A combination of four instruments capable of measuring high/low side pressures and temperature, the testo Smart Probes offer three features to help technicians succeed:
Testo's Smart Probes Refrigeration set is the ideal solution because it doesn't require any other instruments to function. You simply connect the solution to your smartphone or tablet via Bluetooth, and then you'll be able to transfer data between the set, other Testo instruments and smart devices. The Testo app also offers functions such as timed and multi-point mean calculation, volume flow configuration or pressure drop testing.
Further to the design of the testo Smart Probes Refrigeration set is the low refrigerant loss and easy installation at the pressure connection thanks to the hose-free application. This makes refrigerant testing quicker and more accurate.
The Testo set is housed in our robust but lightweight Smart Case. This is easily transportable and convenient, meaning you have the solution to hand when needed.
For more information on the testo Smart Probes Refrigeration set or any other instruments from our refrigeration technology range, contact the sales team today.
Please follow and like us: