Calibration can be incredibly particular, but when your job depends on your equipment, you need to be sure you can rely on the readings. Gathering incorrect data means you're working inefficiently – and that could cost your company money.
No matter what job is in front of you, know that you can trust to get the most precise reading when you use Testo's line of calibration equipment.
Testo Calibration equipment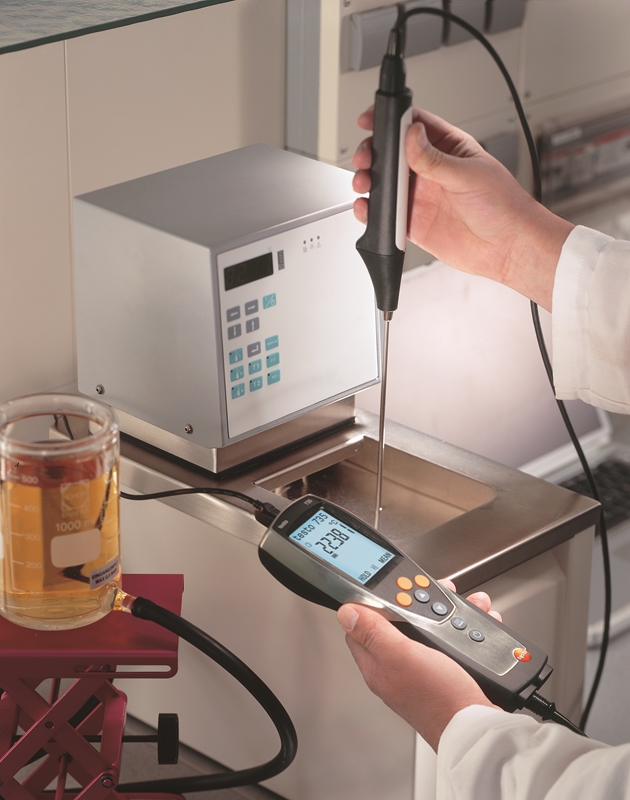 Let's review our range of portable benchtop calibrators Testo has on offer.
testo Huminator
This high performance humidity generator is a unique instrument providing users with rapid humidity calibration. The testo Huminator does its job via the large measuring chamber, a vessel that supports the opportunity to calibrate up to five sensors or several loggers at the same time. The Huminator works both smarter and harder as it generates reliable measurement, storage and analysis of measure values.
The fact that this comes with a touch display making it an easy instrument to operate is just the cherry on top!
testo Pneumator
High precision in the lower Pa range and higher zero-point stability – that's what the testo Pneumator brings to the table. It's an incredibly flexible tool as it can be used as a calibrator or precision measuring instrument. And because of its compact dimensions and long-term accumulator operation, this device is ideal if you're on the go.
The Pneumator has a differential pressure sensor that's wear-free and overload-proof, which supports its four different types of measuring/pressure ranges (1, 10, 100 and 1'000 hPa).
testo Thermator
Not your average thermometer, the testo Thermator can be used as a multifunctional temperature calibrator using four different modes to perform temperature calibration:
Liquid bath,
Block calibrator,
Infrared,
Surface.
The instrument comes complete with the sleeve tool so you can swiftly replace the sleeves and switch to a different operating mode, no fuss.
Testo onsite service and calibration
Just like our products, the team here at Testo is dedicated to providing you with professional customer service allowing for a more efficient calibration service overall. For those in Victoria, we provide in-house and on-site calibration services as well as state-of-the-art calibration equipment for lab testing and calibration purposes.
To learn more about Testo's calibration equipment and services, contact a Testo representative today.
Please follow and like us: