Our country is home to a thriving art scene, and museums and galleries across the country house vast collections of work from at home and abroad. Considered priceless – from a cultural perspective as well as financial – these works must be protected and preserved.
Some of the most damaging elements to artworks come from the environment. Given that so many works are made from organic materials – canvas, paper and other textiles, for example – any excess humidity can be detrimental to quality, perhaps not visible immediately but over time.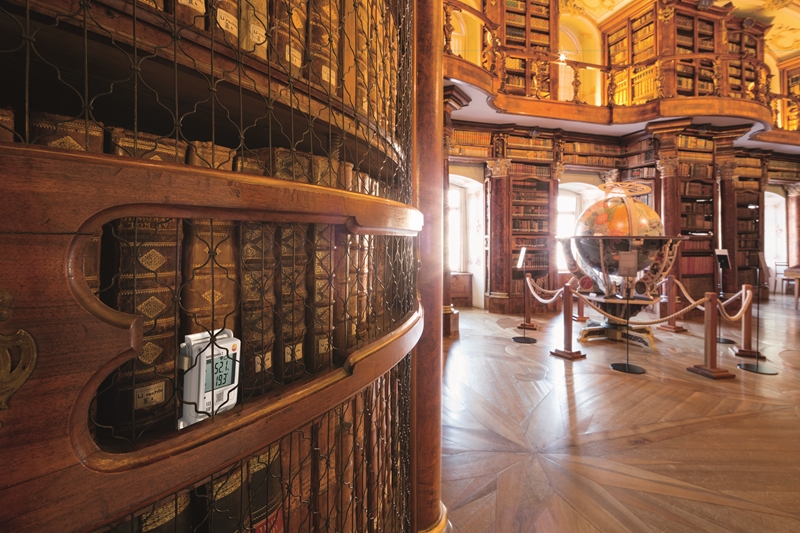 The problem with humidity
While temperature is obviously a concern that must be monitored with vigilance, the primary danger for art lies with humidity. According to Auckland Art Gallery, the biggest issues of humidity fluctuation include:
Mould: As temperature – and thus humidity – rises, bacterial growths can stain artworks, often permanently. Also, mould growth can damage the surface of paintings and the materials used in their creation.
Moisture: The presence of humidity can cause artworks to expand and contract, resulting in flaked or cracked paint. Similarly, distortion or even tearing of materials can occur over time.
Pests: Warm climates with high levels of moisture can be breeding grounds for rodents and insects, likely not an issue for works on display but a vital concern for storage and transport facilities.
The best solution for galleries and museums is a system capable of stabilising climactic conditions at levels where risks are minimised. Testo's Saveris 2 wireless monitoring system can provide that stability.
The best solution is a system capable of stabilising climactic conditions.
Cloud-based monitoring for artworks
Maintaining constant environmental monitoring of exhibits, particularly those not currently on display, can require a large amount of effort from gallery and museum staff, and manually tracking temperature and humidity is rarely realistic. The testo Saveris 2 takes the hard work out of protecting your artworks.
By placing WiFi data loggers at key locations, you can ensure your display and storage areas remain within optimal environmental conditions for the ongoing preservation of artworks. Any time those parameters are exceeded, the Saveris 2 system notifies users via email or text message, so you can quickly address the situation.
Preserving our artistic legacy is critically important, providing us with a window into our culture and heritage. Speak to Testo today about how we can help keep museums and galleries at the ideal environmental state.
Please follow and like us: