Testo has a history of offering the best quality measuring solutions at prices that don't break the bank, and our new range of thermal imaging devices was developed with those two concerns in mind. With the testo 872, the first half of this equation is the priority – delivering the highest quality possible.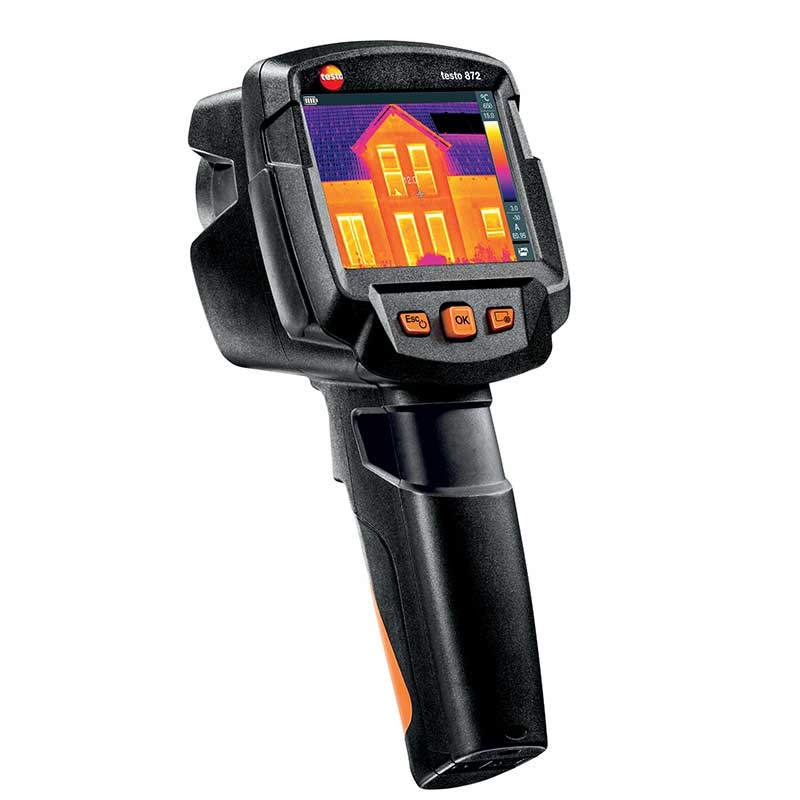 What sets the testo 872 apart?
Each of the new line of thermal imagers offers plenty of functionality, and a decision about which is best for you will obviously depend on your own unique needs. For those who demand only the best performance, however, there's no going past the 872.
Starting with imaging capability, the testo 872 delivers the highest resolution in our family of products – 320 x 240 pixels, or 640 x 480 pixels with testo SuperResolution technology activated. The unparalleled clarity of images offers the precise detail you require, and makes your assessment of each job much more efficient.
For those who demand only the best performance, however, there's no going past the testo 872.
Those top-notch images are also enhanced thanks to 2x and 4x digital zoom options, allowing users to drill down on specific parts of their image. Meanwhile, the thermal sensitivity of the 872 is an impressively low 60 mK, ensuring clarity every time.
Efficiency through connectivity
While it's a terrific device on its own, the ability to connect the 872 thermal imager to other Testo products is part of what makes it the premium choice. Connecting the unit wirelessly to the testo 605i thermohygrometer allows for fast, clear and accurate identification of where damp spots are located in a building to minimise mould risk. Similarly, connectivity with the testo 770-3 clamp probe can identify what load a switching cabinet is running.
Adding smart devices to your tool kit is also something Testo supports, and with our Thermography app – available on iOS and Android – your smartphone or tablet can be used as a second display or remote control for your thermal imager. Additionally, the intuitive app allows for the creation of compact on-site reports which can then be sent via email, or saved to our secure cloud storage solution.
For the best quality tools at an affordable price, Testo should be your first port of call. Get in touch with our team today for more information on the 872 thermal imager, or advice on which of the new range of devices is right for you.
Please follow and like us: