Gas-powered turbines are complex machinery. The smallest and most subtle of changes in the combustion process can yield a wide array of beneficial or negative results.
Optimal performance can lead to a host of advantages for combined heat and power plants, but it's only achievable through constant monitoring and servicing. It's the very reason why technicians carefully choose their tools – anything but absolute accuracy can derail months of work.
Tweaking for efficiency
A lot of information can be gained through regular tuning of the combustion process. By measuring oxygen, carbon dioxide and NOX emissions, you can better understand the effects of heat on certain gases, and the chemical relationship between them that would be most beneficial to the system at large.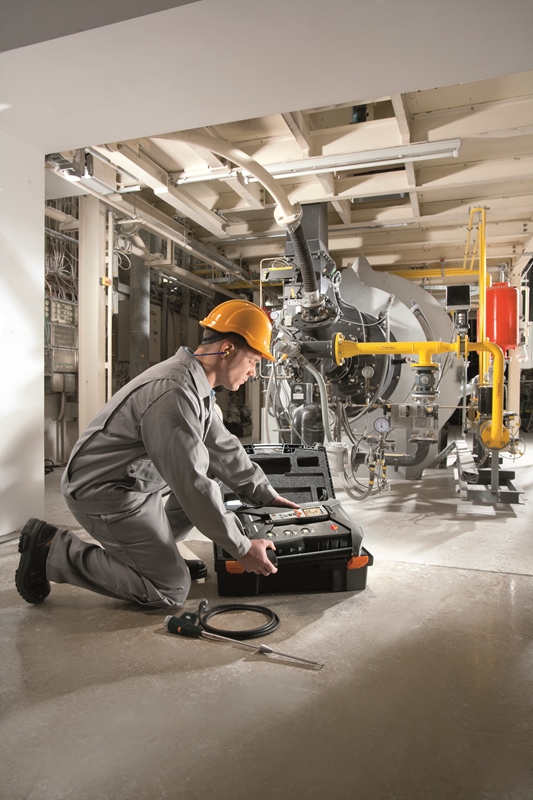 A study published by Propulsion and Power Research found that ignoring these variations can lead to a 30 per cent difference in functionality. It's clear that with regular testing, combined heat and power plants can gain a significant revenue advantage.
Furthermore, technicians must always be aware of emission levels within the machinery. Not only can poor performance lose a company money, but so too can fines and fees levied by governing bodies for not keeping a close eye on greenhouse gases.
Repairing for efficiency
These are two of the many reasons that testo 350 flue gas analyser has emerged as a vital instrument in any service technician's cache of tools. The testo 350 is able to monitor both ultra high and low concentrations of NOX – a hallmark of its versatility.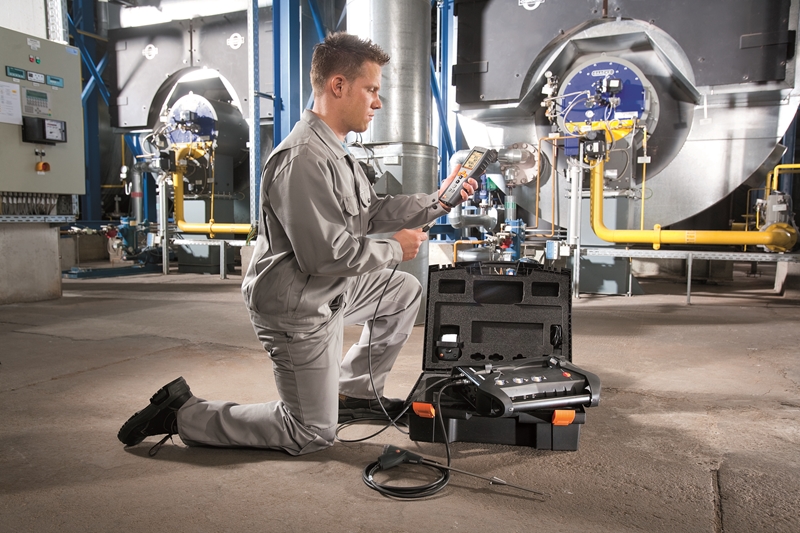 Technicians can measure up to six different gases simultaneously and offers unlimited range, no matter the concentration. It can analyse:
Carbon monoxide and dioxide.
NOX.
Sulfur dioxide.
Hydrogen sulfide.
Hydrocarbons.
The testo 350 provides all the fast-acting measurement technology required for ongoing maintenance with an eye towards improving optimal performance. It's ready to measure in under 30 seconds with a quick activation system, and wear is mitigated with an automatic sensor protection range extension.
Furthermore, smartphone compatibility is supported. While all testing can be done on-site with its powerful control panel, analysis can also be sent with ease to administration or management for viewing.
Of course, given its capabilities, the testo 350 flue gas analyser also serves as an effective measuring tool for emissions testing. As national and global regulations become stricter, technicians can get two jobs done in half the time without compromising on accuracy. Contact a Testo representative today to learn more.
Please follow and like us: