This year's Air Conditioning, Refrigeration building Services Exhibition (ARBS Expo) is focused on finding ways to better design, control and transform our built environment. That's why we're showcasing our Smart World of Testo and presenting 'Preventative HVAC Maintenance Made Easy.'
Here's more on what we'll be up to at the event this year.
Testo in Product Presentation Theatre, Tuesday 8 May 2018
Our National Sales Manager Angelo Rengarajah will be running a presentation in the Product Presentation Theatre on May 8 at 11 a.m. discussing how the HVAC industry is hindered by reactive maintenance. The way forward, as Angelo will explain, is through preventative maintenance.
Companies will save on routine system upkeep versus expensive and prolonged downtime during repairs. Preventative maintenance uses data-driven HVAC best practices to monitor and preserve assets, allowing your business to do three things:
Increase equipment longevity;
Improve indoor air quality;
Refine budget.
This is a presentation you can't afford to miss, so be sure to head to the Product Presentation Theatre on Tuesday, 8 May 2018.
Testo Product Display: Smart World of Testo – Testo 440
Meanwhile, in the exhibition hall, we'll be letting you test out some of our products. Our Smart World of Testo will show you the real meaning of working smarter, not harder. We'll be featuring the Testo 440, the air velocity and indoor air quality (IAQ) measuring instrument.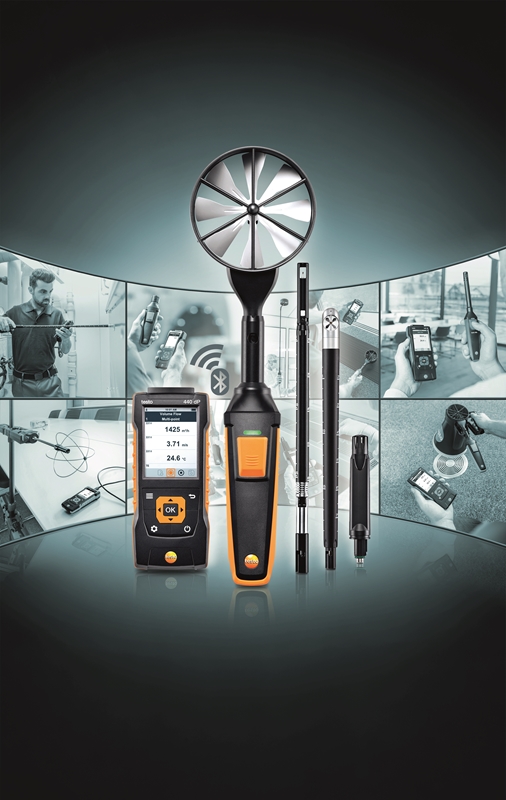 This multifunctional instrument allows technicians to seamlessly collect and store various sets of values that help you identify problems before they even arise. Its long-term measurement menu monitors ventilation ducts/at duct outlets, ensuring the volume flow is precisely calculated. The device allows you to see timed and multi-point mean calculation, average volume flow, current reading and minimum/maximum values. Truly, it's the ultimate tool for preventative maintenance – come visit our booth to learn more and see it in action.
We're excited to connect with industry professionals and solution providers to share and learn with each other. The Testo stand will be located at 1179-1180, so be sure to stop by and see the product presentation. We'll have our expert team on hand to answer any questions.
Additionally, some of our products will also be displayed at our distributors' stands. You can find them at Beijer Ref, at stand 1167 and TOTALINE, at stand – 4023.
If you have any further inquiries about the event or Testo's products, contact our team today.
Please follow and like us: