We've come a far way from chipping away at ice blocks as a method of refrigeration. But now we have this almighty technology with some products being so advanced you can see what you have in stock via an app on your phone in the grocery store.
As such, we need technicians to fix them when they go bust and efficient technology for them to do a proper job of it.
You might not feel the affect of seasonal pressure changes; however, these can cause temperature issues for refrigeration gauge systems. These could become even more troublesome over time if you aren't able to detect them early enough.
Enter the testo 550 and Smart Refrigeration set. These easy-to-use products are available to you to help you and your refrigeration system keep cool during the winter.
Just how easy it is to use the testo 550 or the Smart Refrigeration set?
Easy! The testo 550 allows you to monitor data, report the results right from your smartphone or tablet and check on high-side, low-side pressure and temperature measurements of the corresponding system. Of course, the job doesn't stop there – with a simplified menu display, this tool also completes leak tests and displays saturation and evaporation temperatures.
The Smart Refrigeration set gives technicians the highest degree of accuracy and precision – all within a tidy, hose-free compact kit. The complete set includes:
Two high-pressure measuring instruments: the testo 549i.
Two clamp thermometers: the testo 115i.
The durable and sturdy Smart Tools carry case.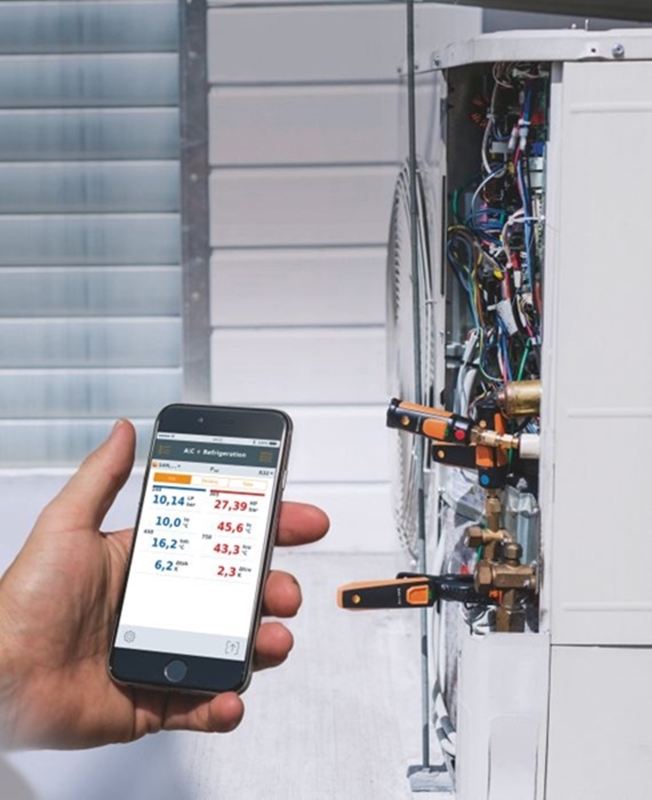 Ideal for any season
At the end of the season, however, HVAC techs use Testo instruments to measure heating and cooling systems, regardless of the weather. Now that it's about to be summer, temperature and pressure changes are going to be warping refrigeration and air conditioning systems all over again.
But, as we now know, technicians can rest easy; the smart refrigeration set will help give them the accurate measurements they require – all within an easy-to-carry and compact kit.
Want to check out these tools and others like it to see how you can make your job easier? Contact us today; we've got everything you need.
Please follow and like us: