Around the world, commercial refrigeration standards are changing.
"Honeywell plans to stop selling the high GWP HFCs R-404A and R-507 in Europe in 2018 as contracts permit to help the industry to adopt the F-gas regulation more quickly."
This announcement was made last year by the major UK refrigerant company in an effort to reduce the use of fluorinated hydrocarbons with global warming potential (GWP). Other companies like Chemours planned to increase prices on certain products as they also started switching to refrigerants with low GWP.
What this change means
Countries everywhere are calling on their commercial refrigeration industries to improve practices in order to halt contribution to climate change. We can easily see which refrigerants are going to fall next as well – it's just like watching dominos fall. First R-404A, then R-507, then R-407A, R-410A, R407C, R134a.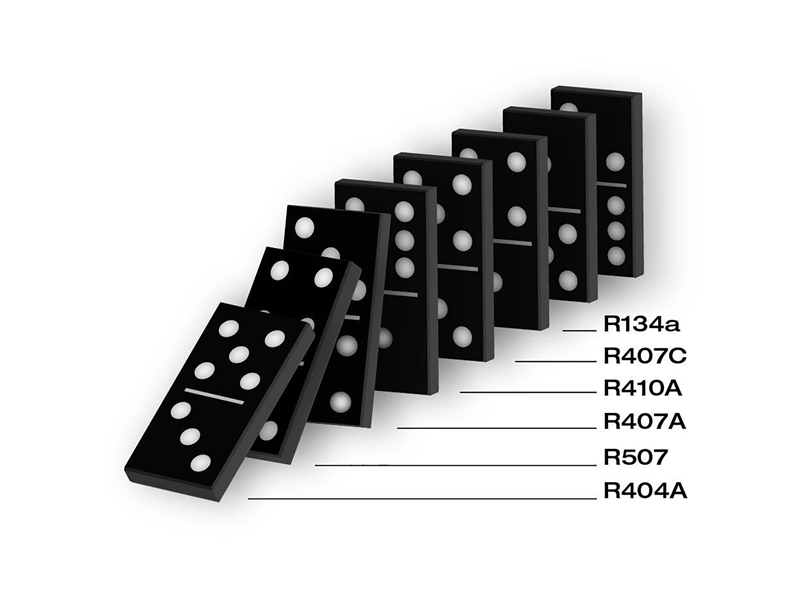 While this is a good thing, this switchover to low-GWPs is an adjustment for those working in service and maintenance. Processes like oil change, new expansion or safety valve, control and measurement technology update, change of gasket, etc. are all cumbersome to monitor and record when using analogue tools.
The difference between digital and analogue
Like high-GWPs, analogue measuring instruments are a thing of the past. They are error-prone and require manual calculation of superheating and subcooling measurements. You need comprehensive, automatic evaluation and regulation, and that's exactly what digital refrigeration technology from Testo offers.
Our digital manifolds deliver more precise values – ±0.3 bar accuracy over a measuring range up to 60 bars versus the analogue ±0.7 bar accuracy over a measuring range up to 35 bar. Additionally, our digital instruments can keep track of a minimum of 60 refrigerants on one device, analogue have a maximum of four.
Take testo 557 Digital Refrigeration Gauge with Vacuum probe, for example. This digital refrigeration measuring tool can be monitored right from your smartphone allowing you to track measurement value progression in real time and from a distance. This is easy and reliable documentation that can make you more efficient at your job.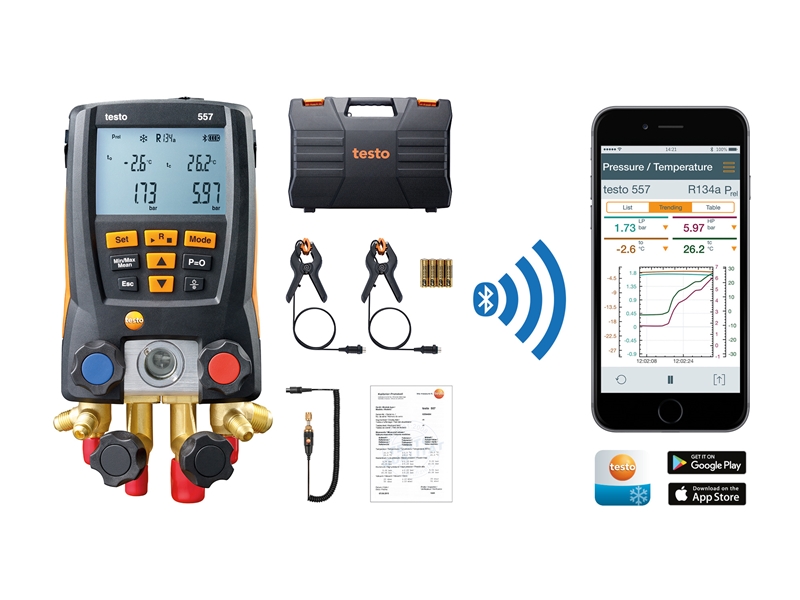 As the industry moves to more natural refrigerants it's important that refrigerant technicians adopt a responsible way to measure. To learn more about Testo's digital refrigeration measuring tools, contact our team today.
Please follow and like us: