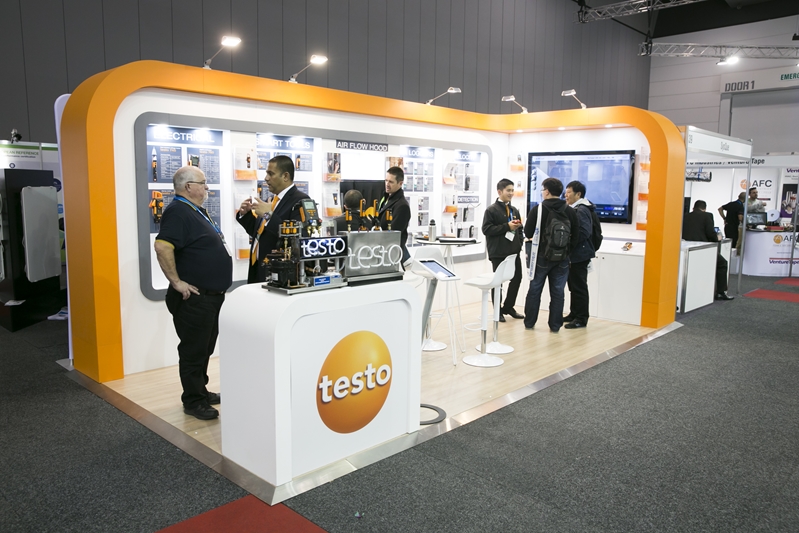 The doors recently shut on the 2016 Air Conditioning, Refrigeration and Building Services (ARBS) exhibition, and this year was an overwhelming success. From May 17 to 19, attendees were able to learn about new products and services in the trade exhibition and learn more specifics through the ARBS seminar program.
As the only international exhibition of its kind in Australia, ARBS is a great venue for organisations to show off their services and products – it also helps to connect industry professionals with suppliers and manufacturers from Australia and around the world.
Breaking records at ARBS 2016
Attendance hit a record high at this year's ARBS event – it reached 8,840 participants over the exhibition's three days of operation, more than any single previous year. This excellent showing is a 13.6 per cent increase on attendance at the exhibition in 2014 alone.
Nearly 9,000 participants attended ARBS 2016.
"The 2016 exhibition has once again raised the performance bar, and we look forward to returning to Sydney in 2018 for our first exhibition in the newly redeveloped centre. We are confident 2018 will build on the very solid foundations from this 2016 and previous exhibitions," said Ian Hopkins, ARBS chairperson.
The number of exhibitors was also quite impressive, featuring 323 compared to 274 at ARBS 2014. Between the trade show booths and seminars – which features a range of guest speakers and panellists – industry stakeholders were able to take away a wealth of information.
Testo in the spotlight
ARBS 2016 was a fantastic event for Testo in particular. The company had the chance to showcase its new electrical range, which is set to be released in June this year.
Testo also had a great opportunity to highlight the smart probes product line in an interactive video presentation on the functionality of the Testo smart probes at the ARBS Presentation Theatre, which drew a great turnout of over 50 participants. The video was presented by Angelo Rengarajah, and it was the first time that the event organisation had afforded this opportunity to exhibitors. The Testo presentation was the first presentation of this inaugural event at ARBS 2016.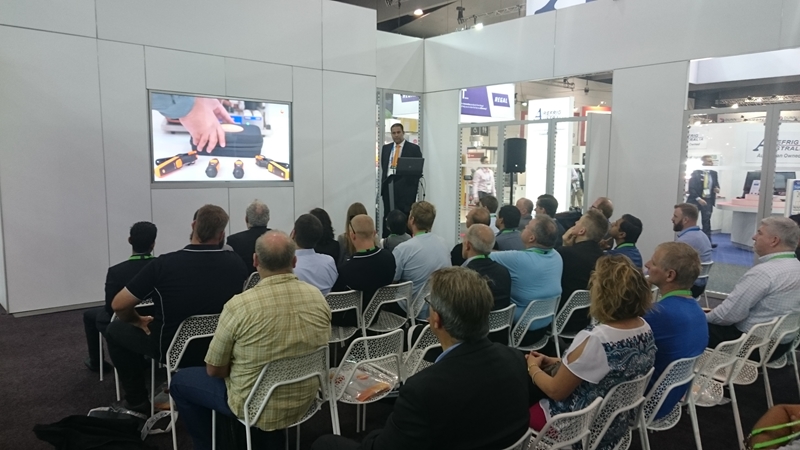 Testo's HVAC products drew huge crowds to the stand over the course of the exhibition, with  nearly 1,000 people stopping by to visit and learn more.
An outstanding stand
While attendees and officials were quite taken with Testo's product offerings, the company's display stand was a hit in of itself. Designed by the Testo marketing team and built by DisplayWise of NSW, the stand won Best Exhibit: Best Display of Products in the ARBS 2016 Stand Awards.
Testo Australia's marketing team – Marketing Manager Praj Perera and Marketing Coordinator Charles Jugo – was on hand to accept the award, which was presented by Ian Hopkins and Shane Jacobson. Jacobson- an Australian actor – is known for his role in the movie Kenny, along with other projects in film and television.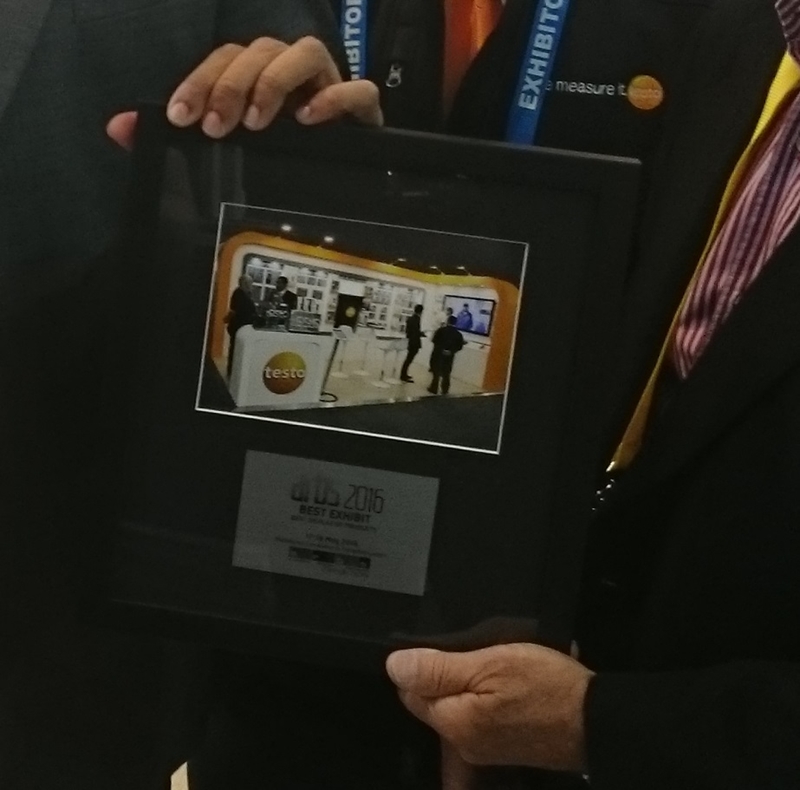 Testo would like to extend its warmest thanks to all the visitors who stopped by the stand this year. The company is looking forward to exhibiting at the next ARBS, which will be held in NSW in 2018.
Please follow and like us: