Over recent years, Australia has gained an excellent reputation for high-quality produce in the fruit and vegetable industry. Thanks to strict food security standards, fantastic growing conditions and innovative farmers, the country is certainly on the map for all the right reasons.
However, for all these benefits, it can only take one mistake or incident in the food manufacturing industry to undo all this good work. As such, any examples must serve as a warning for other business leaders to improve their own processes.
This month, the Australian fruit and vegetable industry faced such a situation. In early February, the Victorian Department of Health issued a recall for pre-packed lettuce products grown and distributed by a state producer.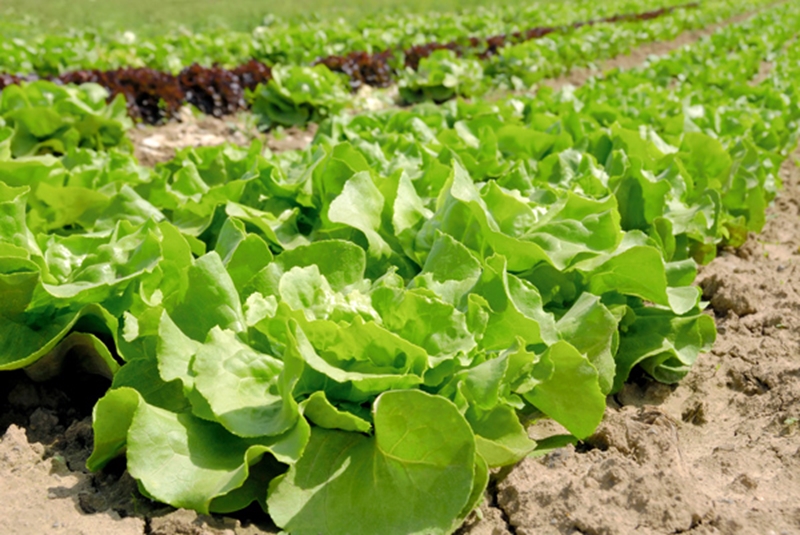 What was the problem?
According to the department, there had been a high number of Salmonella anatum strain cases reported over several weeks. After investigations, a link between the victims and the lettuce products was confirmed – resulting in a widespread recall from the producer.
"Normally we only see a handful of cases of this strain each year, but so far this year there have been 28 adult cases of Salmonella anatum – mostly adults – notified to the Department," Senior Medical Advisor Dr Finn Romanes said.
Not only was the lettuce sold in salads and mixes, it was used by hospitals and other facilities to make sandwiches. As such, there was great concern about more Salmonella cases.
According to Centers for Disease Control and Prevention (CDC), Salmonella is a foodborne illness that originates from uncooked produce such as beef, eggs and poultry. However, it is easily spread through hands, kitchen work surfaces and utensils – a possible cause for the lettuce infection.
While the symptoms of Salmonella poisoning differ from person to person, the illness usually lasts between four and seven days. In severe cases, it can be deadly with the CDC noting that 380 people lose their lives every year in the US.
During the recall, the Victorian Department of Health undertook a comprehensive inspection of the premises and the business ensured it had been cleaned thoroughly to eliminate any future contamination.
After the number of cases began to reduce, the recall was lifted. However, what does this mean for produce quality control in Australia?
Zero tolerance for food hazards
"Australian quality assurance (QA) standards are recognised throughout the world as being of the highest quality."
In relation to the lettuce recall, AUSVEG moved quickly to assure the public that national growers and food businesses were stringently tested for compliance.
AUSVEG National Manager of Scientific Affairs Dr Jessica Lye explained that recalls are rare and the system moves quickly after a problem is identified.
"With Australian growers adhering to some of the most stringent food health and safety practices in the world, produce on supermarket shelves has been rigorously tested to ensure consumer safety," she said.
"Australian quality assurance (QA) standards are recognised throughout the world as being of the highest quality, and Australian produce is renowned internationally for this reason."
According to Food Standards Australia and New Zealand, there were 26 recalls in 2014 as a result of microbial contamination such as Salmonella – just behind undeclared allergens (27). Since 2005, rather, bacteria has been the largest cause of recalls (194) ahead of allergens (172) – highlighting the importance of addressing this issue in the right manner.
How can Testo help?
As an industry-leading provider of temperature measuring instruments, the expert team at Testo can ensure that your business has the tools to produce high-quality food. From probe, surface and infrared thermometers to temperature data loggers, Testo is dedicated to providing devices that add value to your existing QA standards.
To learn more about our product range designed for the food manufacturing industry, feel free to get in touch with us today.
Please follow and like us: