If an employee notices a flaw in his or her company's supply chain it could take a while to fix; external pressure is often what drives quick improvements.
Food distributors failing to comply to safety standards or refine logistics to cut waste could potentially face scrutiny from the newly formed Australian Food Cold Chain Council (AFCCC). The advocacy group, formed in August of 2017, has its sights set on significantly enhancing quality management across the industry.
It has all gone to waste
Roughly 1.3 billion tonnes of food per year are lost at some point in the supply chain, according to the Food and Agriculture Organisation of the United Nations. This equates to nearly one-third of global inventory.
The average Australian wastes around 860 kilograms of food each year, Media Net reported. The AFCCC believes this can be significantly reduced with help of the distribution industry.
"Australian industry is well placed to attack this issue," Mark Mitchell, managing director of the AFCCC told Media Net. "Performance across the cold food chain can be improved with better equipment and handling processes as well as with improved monitoring and assessment to determine where the weaknesses lie."
Digital approach to cutting waste
Recent developments surrounding automated quality management of the cold food chain is making it possible for organisations to take effective action to reduce lost inventory. The testo Saveris Retail platform is an innovative solution that gives enterprises real-time overview over temperature conditions within the supply chain.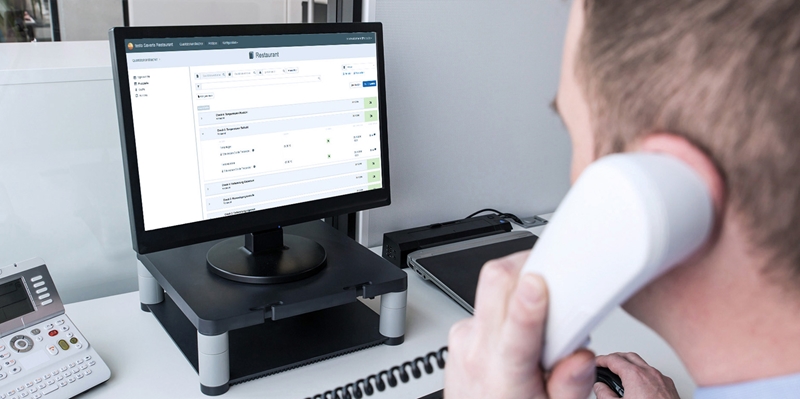 Companies are able to create a digital handbook that adheres to all internal and external food safety codes, making it easy for personnel to evaluate whether environmental settings are acceptable for delivery. During distribution, the testo Saveris system automatically logs values and can alert administration if any thresholds – whether too hot or cold – are breached.
Curbing food waste is a modern problem that society is attempting to tackle. The organisations charged with the task should be using an equally contemporary solution that allows them to effectively approach the issue and solve it once and for all. The testo Saveris Retail platform does this by improving awareness among personnel, and providing data that can help tackle the challenges that may arise. Contact a Testo representative today to learn more.
Please follow and like us: